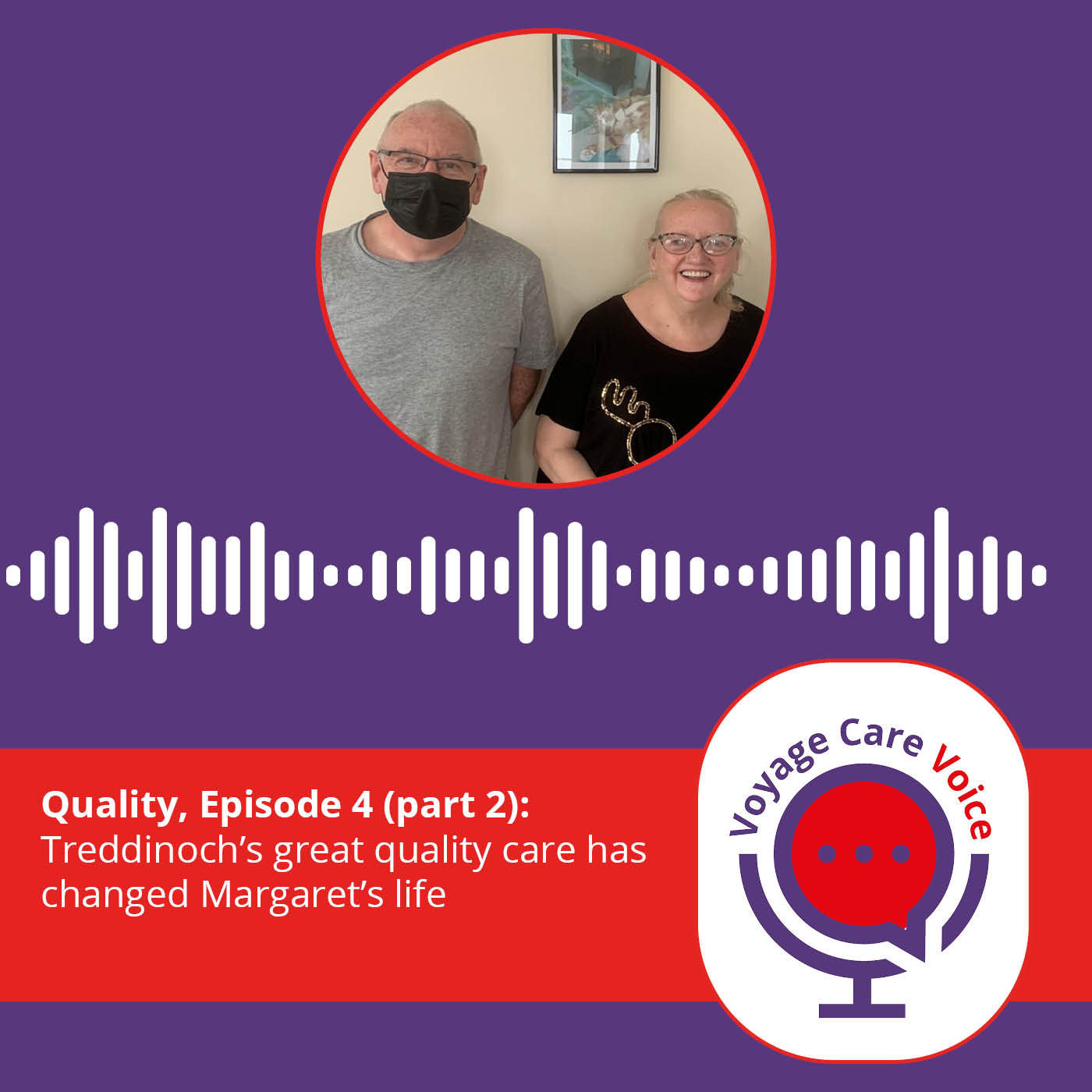 After a successful pilot season of Voyage Care's first ever podcast, we are excited share our second season with everyone! Relaunching as Voyage Care Voice, our podcast will be showcasing real people with real insights.
In this season, we'll be focusing on how important quality is in the social care sector. This week's episode is part 2 of our great quality care in Scotland episode. Be sure to catch-up with last week's episode here.
We're joined by John, brother of Margaret, a person we support at Treddinoch. He'll be sharing his sisters' story, which is a shining example of how quality care can make an undeniable difference to the lives of the people we support and their families.