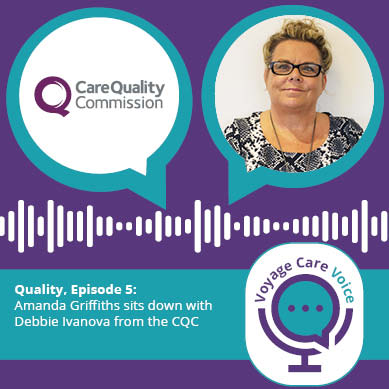 After a successful pilot season of Voyage Care's first ever podcast, we are excited share our second season with everyone! Relaunching as Voyage Care Voice, our podcast will be showcasing real people with real insights.
In this season, we'll be focusing on how important quality is in the social care sector. This week, we're lucky enough to be joined by Debbie Ivanova from the Care Quality Commission (CQC) for a special extended episode.
Debbie is Deputy Chief Inspector for people with a learning disability and autistic people at the CQC. She'll be chatting with Amanda Griffiths, Director of Quality at Voyage Care, about her role at the CQC, the effects of COVID-19, the CQC's Quality of Life tool, and the importance quality.